Program Length: Approximately 4 hours
Program Type: Non Live Fire
Description: Thereís a lot to know about carrying a concealed firearm whether in Massachusetts or in Utah. Itís not as simple as most people think. Learn what you need to know to about equipment and techniques to eliminate potential problems. This course will also allow you to apply for a Maine or Florida Non Resident Permit to Carry.
You will receive copies of applicable laws to be fully informed and reduce your liability (lots of paper) and 4 comprehensive articles from a criminal defense attorney who represents indigent defendants in the Connecticut and Massachusetts appellate courts pertaining to your Miranda Rights, Finding and Hiring Counsel (before you need it), Arrest to the Start of a Trial, and the Trial and Post Conviction.
Light refreshments and snacks are served. This course has limited seating to provide a non stressed environment where everyone can learn what they need to know without any anxiety. All participants are invited to share their experience on what firearms / holster combinations, if any, work for them and what doesn't. You are not a number in this course and won't get pushed through like one.
Completion of this course will allow you to apply for a Non Resident Utah Concealed Carry Permit that is honored by states that do not honor the Massachusetts LTC. You will be permitted to carry in about half of the US with both LTCís.
The following states have a formal Reciprocity Agreement with Utah:
Alabama, Alaska, Colorado, Florida, Georgia, Louisiana, Mississippi, New Hampshire, North Carolina, North Dakota, Ohio, Pennsylvania, South Dakota, Texas, Virginia, Washington State, West Virginia.
The following states recognize the Utah LTC: Arizona, Arkansas, Delaware, Idaho, Indiana, Iowa, Kansas, Kentucky, Michigan, Missouri, Montana, Nebraska, Oklahoma, Tennessee, Vermont, Wisconsin, Wyoming.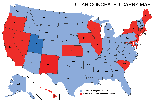 Concealed Firearms permits in the State of Utah are regulated by the Bureau of Criminal Identification. A permit to carry a concealed firearm in the State of Utah may be obtained by completing the instructions, and meeting the requirements as outlined on the BCI Application form.BCI 1523A- Application for Concealed Firearm Permit. Here's a a link for frequently asked questions.
Prerequisites: None
Covered Topics:
| | |
| --- | --- |
| | Basic Handgun Safety Training (Utah State BCI Concealed Carry Requirement) |
| | Handgun and Ammunition Operation |
| | Fundamentals of Shooting a Handgun |
| | Safe Handling of Handguns while using or cleaning a handgun |
| | Safe Concealment Techniques |
| | Storage of Firearms |
| | Liabilities |
| | Carrying Firearms in Vehicles Ė What to do if you are stopped by Police |
Schedule:
| | |
| --- | --- |
| Date | Time |
| Please call to suggest a date and time. | |
Or per request. Please call Mike Burchman at 508-361-4554 (Cell #), or email him to make arrangements for scheduling your Utah Concealed Carry Course.
Registration:
Please complete an application on line. You will receive a seat confirmation and directions to the class when your application and payment is received. Classes are filled on a first come first serve basis.
You may submit payment on line with a credit card through the below secure interface or send a check or money order made payable to Mike Burchman at PO Box 73, Hopkinton, MA 01748. We will call you to establish the training date upon receipt of payment if no training date has been chosen on your application.
Note: Course participants who have completed another course with Mike Burchman prior to this course will receive a 20% rebate of this course fee after completing this course.
Program Cost:
| | |
| --- | --- |
| Group Courses.......... | $125 / person |
| Off Site West of Rt. 128............... | $250 / person, 2 person minimum |
| Off Site East of Rt. 128................ | $350 / person, 2 person minimum |
*Please note: the above referenced prices are for payment made by check or money order and include a 4% discount. If you'd like to pay with either Visa, Master Card, American Express, Discover, or Pay Pal, you can do so via Pay Pal on an encrypted secure website but will not receive the 4% check or money order discount. You may reschedule your confirmed attendance for one other date if done so at least 5 days prior to the scheduled program. Program Costs are non refundable. Personal Checks returned for insufficient funds are subject to a $40.00 Bank Fee.
**Includes all manuals and training materials. Light refreshments and snacks are served.
We will be notified by email of your payment by credit card. You'll be given the opportunity to select a date when you pay be credit card. We will respond and confirm with you.